TECHNOLOGY
COMBINED WITH
UNIQUE DESIGN
RAJA Medical devices use the latest technology available on the market to give great treatment results. By incorporating the insights and expertise of renowned experts into our device design process, we are able to provide devices that are not only effective, but also user-friendly and convenient.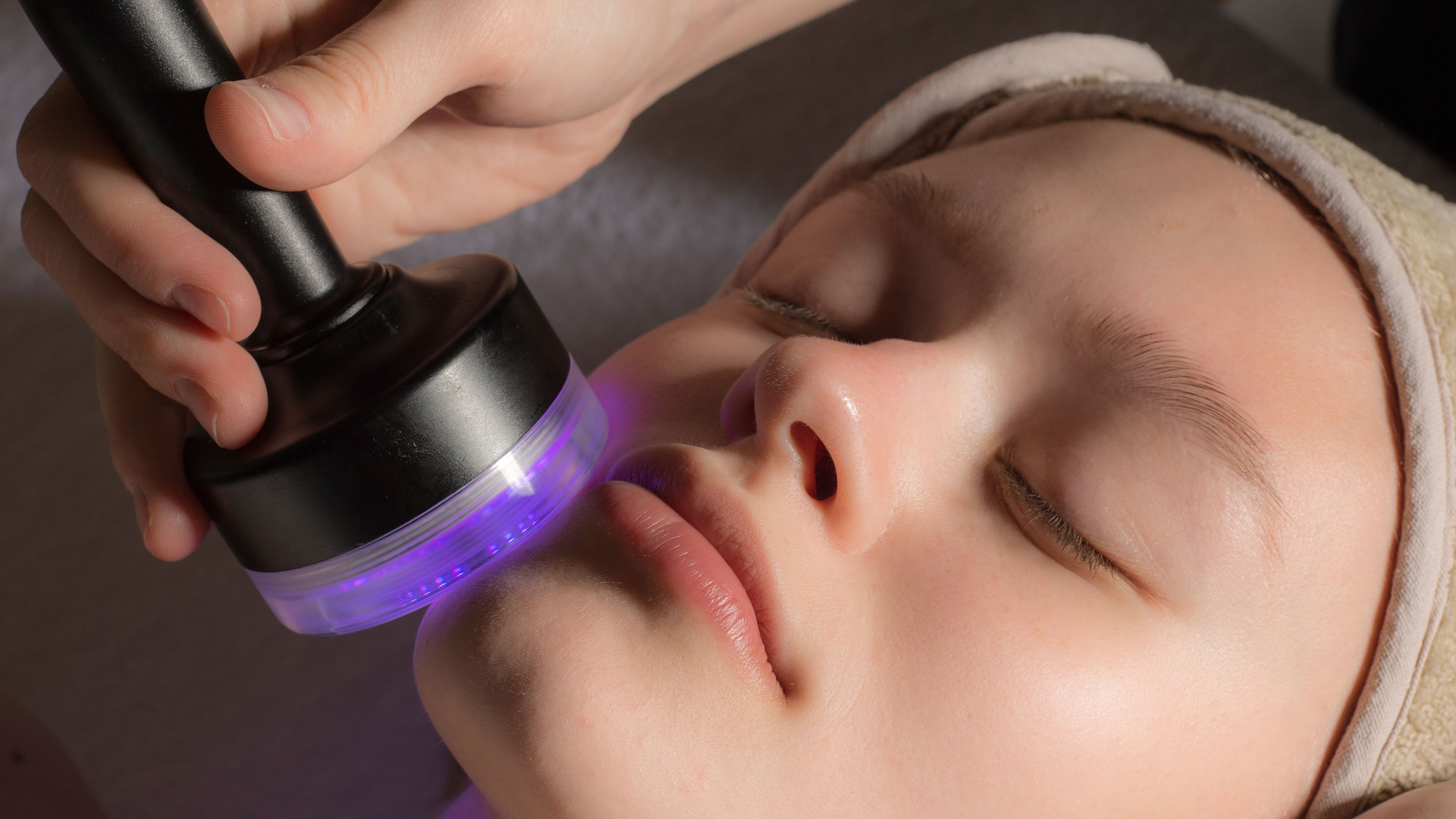 OVER 20 YEARS OF EXPERIENCE IN THE BEAUTY INDUSTRY HAVE GIVEN US A DEEP UNDERSTANDING OF OUR CLIENTS NEEDS, WHEN IT COMES TO SKINCARE.
We have seen first-hand the challenges that people face when trying to maintain healthy, radiant skin and we have used this knowledge to develop devices that are specifically designed to address these challenges. For example, we know that many people struggle with skin issues such as fine lines and wrinkles, hyperpigmentation, and dullness, and that they are often hesitant to pursue invasive treatments to address these concerns.
This is why we have focused on developing non-invasive devices that utilize advanced modalities such as LED Light therapy, Negative Ionization, Ultrasound, Microcurrent, Lymphatic Drainage, and Oxygen Infusion to help promote healthier, more youthful-looking skin. In addition to our own experience in the industry, we have also had the privilege of working with some of the most respected celebrity facialists in the world during the design process of our devices. These experts provided valuable feedback and input, helping us to refine and optimize our devices for maximum effectiveness and ease of use.
DESIGNED WITH
EXPERTS IN THE
BEAUTY INDUSTRY
COMBINE SIX
NON-INVASIVE
SKINCARE TREATMENTS
BUILT WITH THE
HIGHEST QUALITY
COMPONENTS
IMPRESSIVE AND
AESTHETICALLY
PLEASING DESIGN
BENEFITS
By incorporating our devices into your spa services, you can offer your clients a unique, results-oriented treatment that is not widely available in the market. With so many spas offering similar services, it's essential to stand out from the crowd - by adding the OxyLight Facial to your spa menu, you can attract new clients who are seeking the latest and most effective skincare solutions and increase your revenue potential.
WARRANTY
Our devices come with a standard 18-month manufacturer's warranty, which can be extended upon request. We understand the importance of having reliable and efficient devices for your business, and that's why we prioritize the quality of our after-sales service. Whether it's warranty claims, repairs, or maintenance, we are dedicated to ensuring your satisfaction with our products - our goal is to provide you with a hassle-free experience.
TRAINING
Our team is committed to delivering top-quality training and support, ensuring that our clients feel confident and well-equipped to operate our devices and deliver effective treatments. We understand the importance of personalized training, tailored to each client's unique needs. Our training sessions are conducted by experienced professionals who have a deep understanding of our products and protocols, and are dedicated to providing exceptional service.
MARKETING
We understand the importance of targeted marketing to attract new customers and retain existing ones, and we are dedicated to providing our clients with the resources they need to succeed. We work closely with our clients to understand their unique business needs and goals, and provide customized marketing solutions that meet their specific requirements. Our team of marketing professionals has extensive experience in the skin care industry and is committed to delivering exceptional service and support.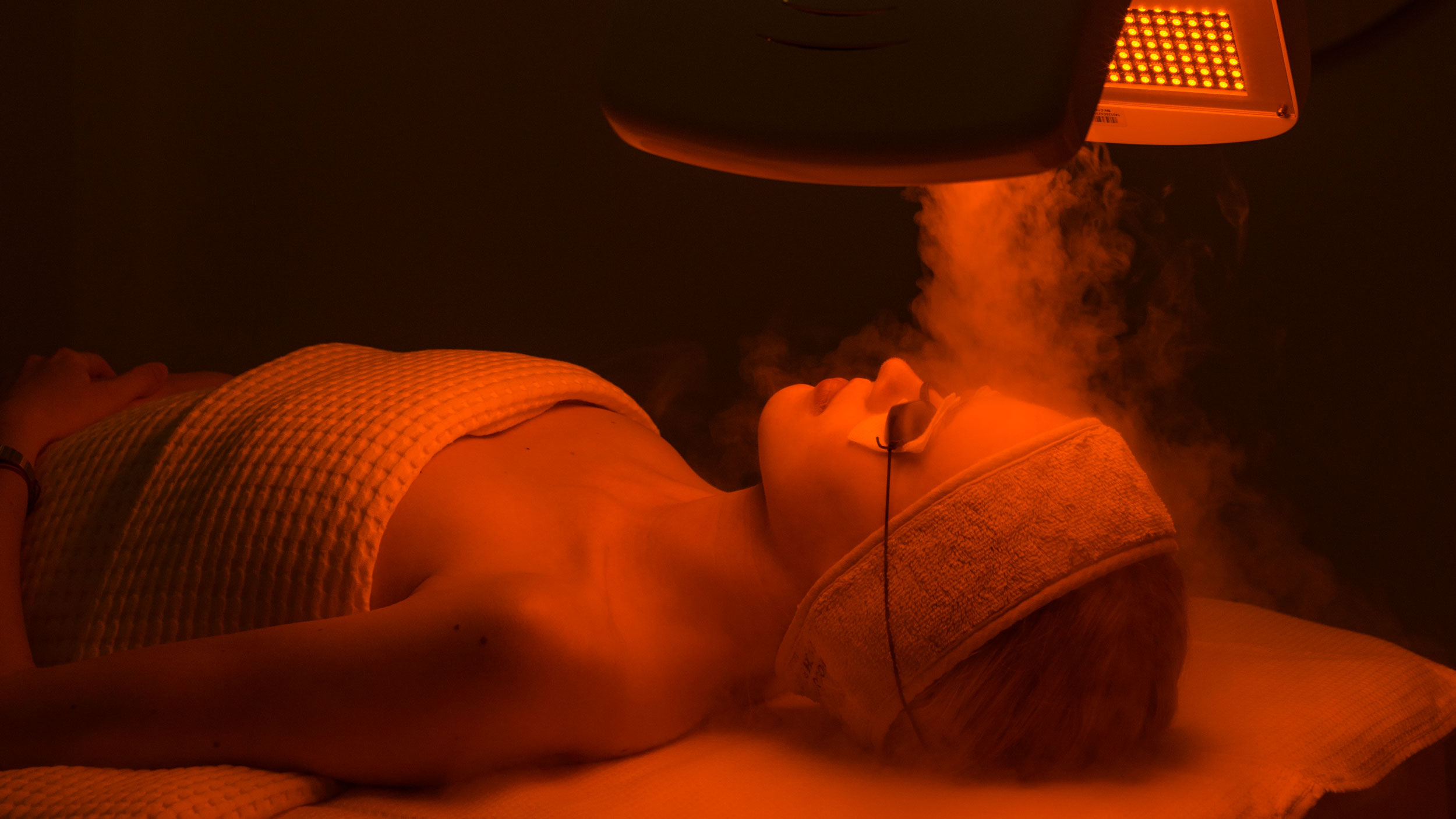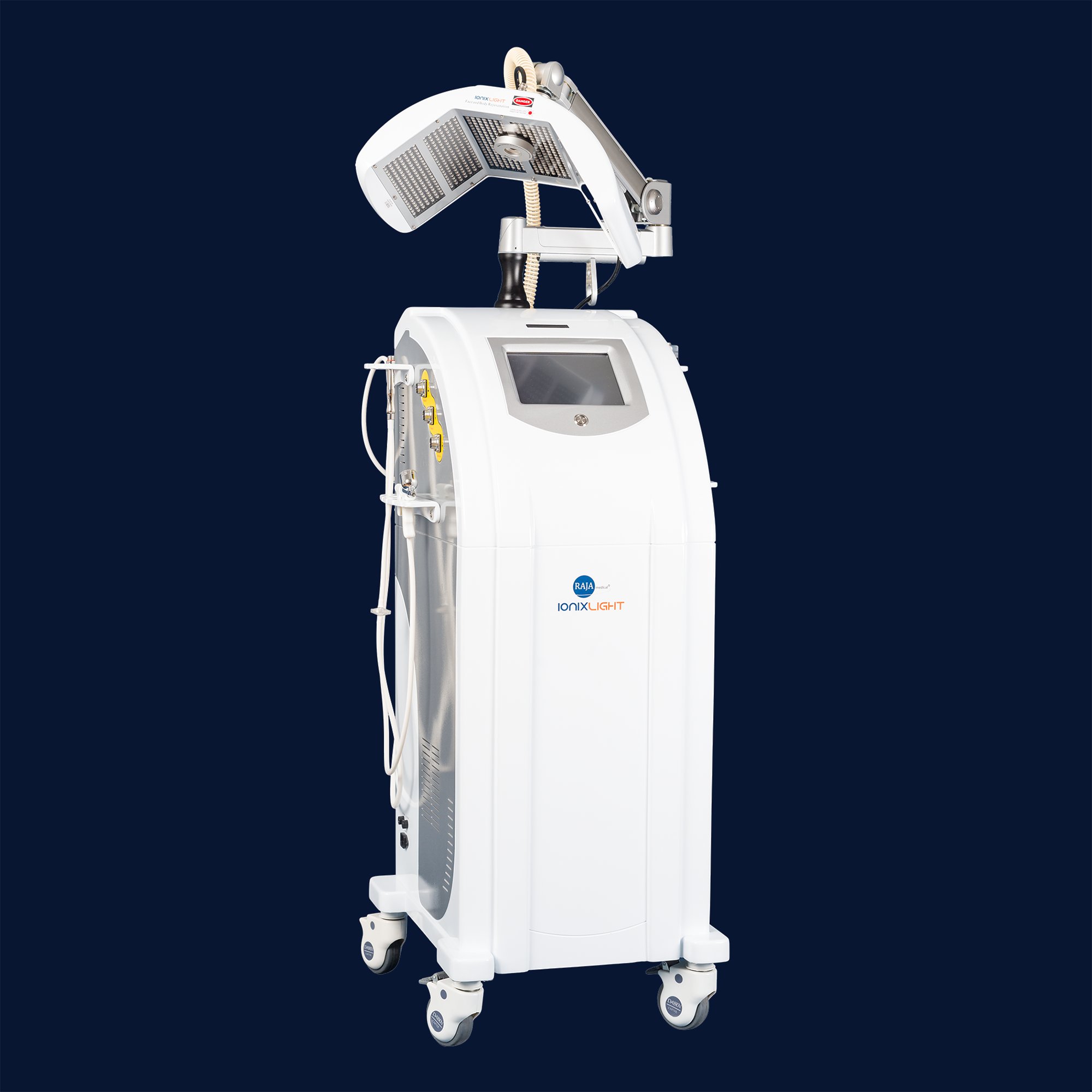 SAPPHIRE 3 IONIXLIGHT
With the Sapphire 3 IonixLight, all modalities are connected to one base. It uses the latest technology in Light Therapy coupled with Negative Ion Therapy. The unit is sleek and simple to use. It has preset timers for accurate usage, as well as, keeping all of your OxyLight Facials within appointment parameters.
Sapphire 3 IonixLight combines 6 modalities.
1. Diamond Abrasion
2. Lymphatic Drainage
3. Oxygen Infusion
4. BioSonix Ultrasound
5. MyoLight Microcurrent
6. LED Light Panel with Negative Ionized Oxygen
JUVESA PROSKIN
Juvesa ProSkin provides many of the same benefits as IonixLight, in a package that is perfect for individuals with busy schedules. Whether you are traveling, working, or just on the move, Juvesa makes it easy to maintain your skincare regimen and keep your skin looking its best. Now visiting you client at home or working on film set will become easier than ever.
Juvesa ProSkin combines 5 modalities.
1. Diamond Abrasion
2. Lymphatic Drainage
3. Oxygen Infusion
4. BioSonix Ultrasound
5. MyoLight Microcurrent